Traditional diffusers are usually connected directly to the a cord, it is complicated to operate and refill, which is the 
reason why lots of people own them but do not use them.
Our mission is to create a 2 part essential oil diffuser that the top and bottom can separate, which enables people 
to directly take the top part to the sink to fill up. The bottom part is designed to function as a bluetooth speaker to 
satisfy the need for playing music for meditation and sleep. We also discard the traditional top cover that you 
need to take off, replacing it by a connected mechanism that you can push open/close.
Traditional diffuser operation:
Fetch water with a cup-----Take off cover-----pour water into the diffuser-----put in essential oil-----close cover-----
Leaping Diffuser operation:
Take top part to fill in water-----put in essential oil-----put the top back-----push button
/// CONCEPT DEVELOPMENT ///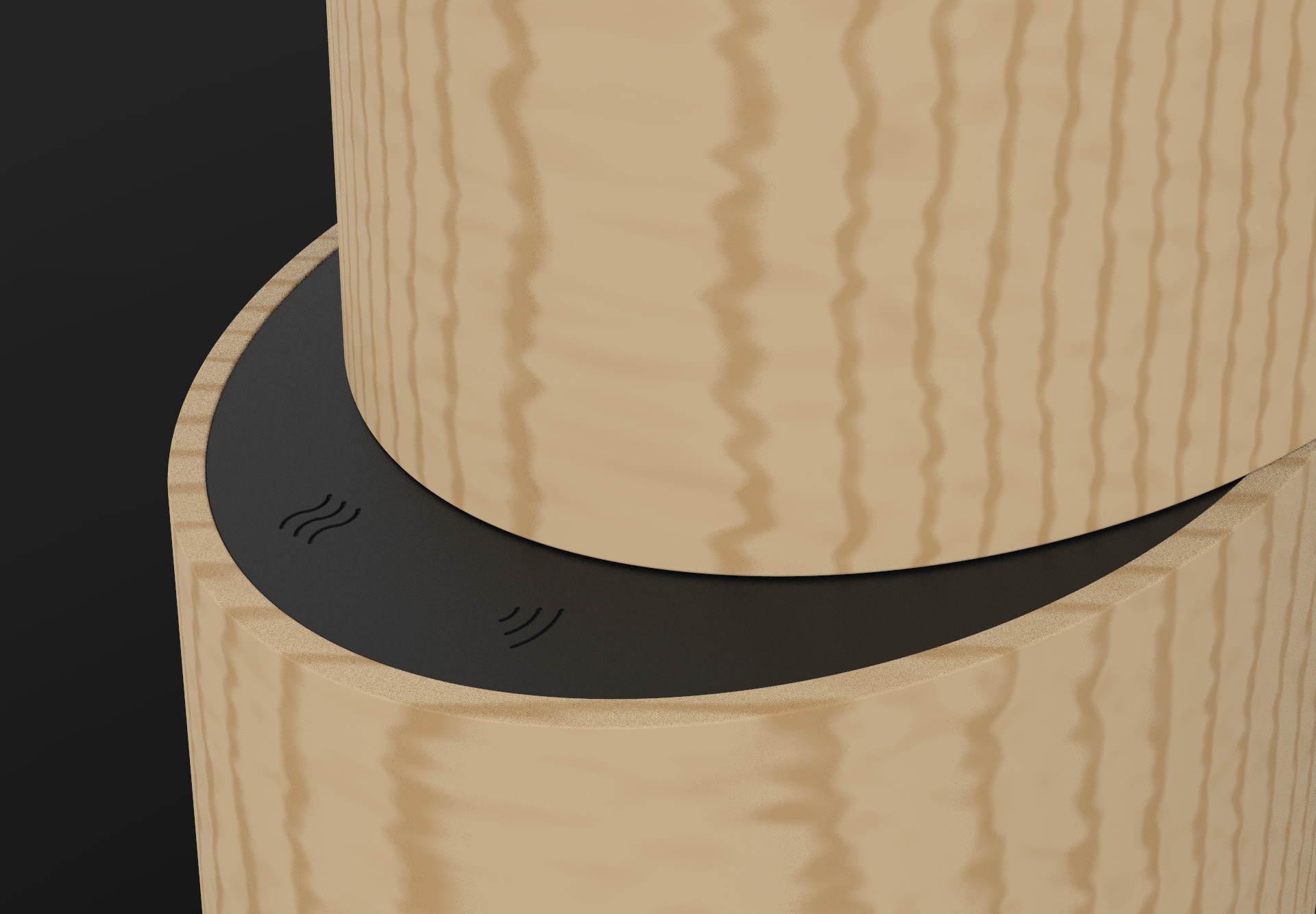 /// THANKS FOR VIEWING ///